The classic mojito is a drink that can be traced back to a 16th century Cuban recipe, named after the famous sea captain Sir Frances Drake.
This version with Prosecco is ideal for those who a love a fresh, long fizz drink. Great for summer sipping, but add it to your cocktail list to enjoy all year round.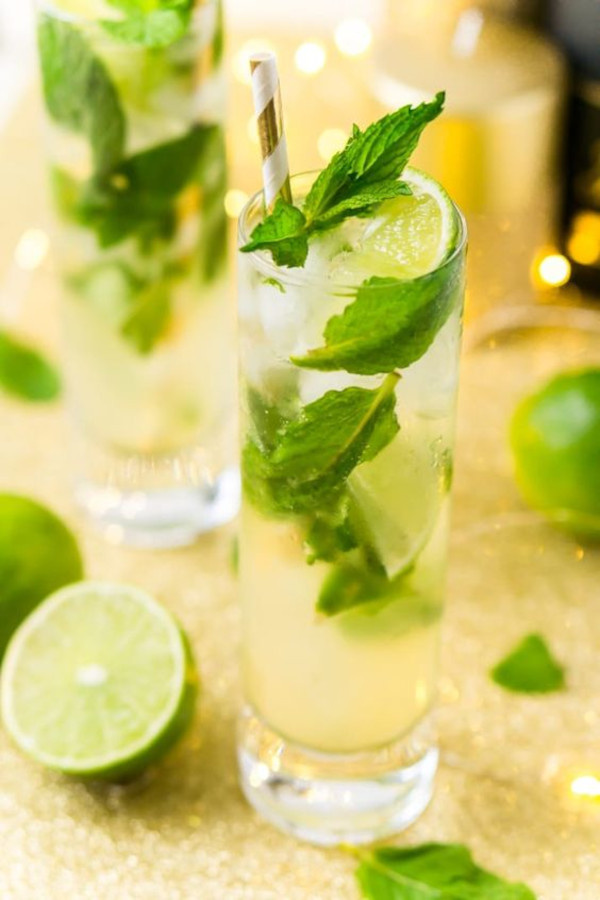 This recipe makes 1 serving. To create this cocktail, you'll need:
Champagne flute, highball glass or mason jar
60ml white rum
6 mint leaves
30ml lime juice
15ml simple syrup*
Crushed ice
Prosecco
Method:
Combine rum, mint leaves, lime juice and simple syrup in the glass
Muddle with one scoop of crushed ice
Add another scoop of crushed ice
Top with Prosecco
*To make simple syrup:
Add equal parts sugar and water (e.g one cup sugar, one cup water) to a small saucepan over a low heat for about 10 minutes
Gently stir the mixture until it dissolves and forms a slightly runny syrup that's about half the original volume
Once the syrup is ready, let it cool before adding to your cocktail mixture. If you're making a large batch, strain it into a jar and seal the lid tightly. Pop it in the fridge, it will keep for about a month.
Non-Alcoholic Variation
For a non-alcoholic option, replace the rum with apple juice and top up with ginger ale instead of Prosecco.
Sparkling Passionfruit Mojito Variation
Add some extra zing by adding ½ passionfruit pulp, and garnish with half a passionfruit